Our Alliances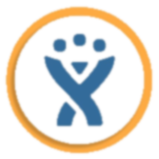 At PerfTestPlus we simply don't understand the corporate attitude that leads to isolation and bitter competition between companies that would serve their clients better if they collaborated. We find it to be professionally beneficial, as well as personally rewarding, to work *with* other companies and individuals we respect. In fact, we enjoy collaborating with our friends and allies.
We are extremely selective in who we form alliances with and we stand behind the work of those alliances. As such, we will only work with companies and individuals that exemplify the highest standards of ethics, integrity and quality of service.
While we are confident that you will never have a complaint with any of the work provided by our alliances while they are acting under the PerfTestPlus banner, should you find yourself with a concern or complaint, let us know and we will do everything in our power to get things back on track.